Regional Insurance Agent Sees 120% Increase in Revenue with HireLBS Virtual Assistant Services
OVERVIEW AND PROJECT CHALLENGES
A regional insurance agent was struggling to grow their business in a highly competitive market. They needed to find new ways to attract clients, increase revenue, and expand their team of agents. However, the agent was limited by their small staff and lack of resources to effectively reach out to new clients and develop their existing customer base. The agent knew they needed help and turned to HireLBS for assistance.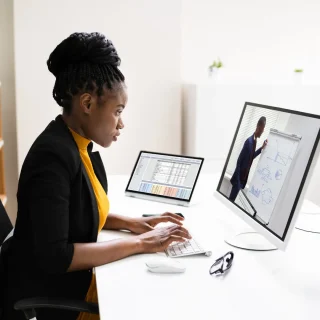 OVERVIEW AND PROJECT CHALLENGES
The Solution: 
HireLBS worked closely with the agent to understand their specific needs and objectives. Based on the agent's goals, HireLBS recommended a range of virtual assistant services to help increase revenue, attract new clients, and expand the team of agents.
First, HireLBS helped the agent with remote recruiting to find new agents to join their team. our virtual assistants helped with posting job ads, reviewing resumes, and scheduling interviews, which saved the agent a significant amount of time and resources. As a result, the agent was able to hire top talent quickly and easily. 
Second, we provide lead generation services to help the agent attract new clients. HireLBS virtual assistants helped the agent identify and target potential customers, generate leads, and set up appointments for the agent to follow up on. This allowed the agent to focus on what they do best: selling insurance. 
Finally, we provide salesforce training to the agent's team to help them sell more effectively. our virtual assistants trained the agent's team on the latest sales techniques and best practices, which helped them close more deals and generate more revenue. 
Increase in New customer acquisition
Increase in closing rates after our Salesforce Training
Thanks to the virtual assistant services provided by HireLBS, the regional insurance agent saw remarkable results in just 12 months. Here are some of the key outcomes: 
Revenue increased by 120% 
New agents were hired quickly and easily 
Lead generation efforts resulted in a 70% increase in new customer acquisition 
Salesforce training led to an increase in closing rates by 25% 
Overall, the agent was thrilled with the results and continues to work with HireLBS to this day. By partnering with HireLBS, the agent was able to focus on growing their business while HireLBS took care of the rest.